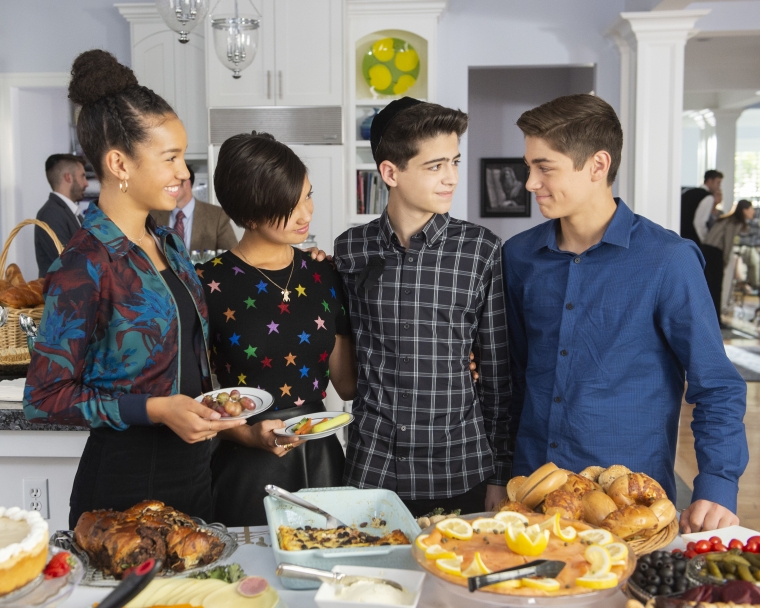 Last Friday, the Disney channel played out what unconditional friendship looks like when revealing to your friend "I'm gay", in the "One in a Minyan" episode of the tv show Andi Mack.  Cyrus Goodman, played by Joshua Rush, is the first openly gay character to ever say the words on the Disney Channel.  He told his two best girl friends (Andi Mack played by Peyton Elizabeth Lee and Buffy Driscoll played by Sofia Wylie) in two earlier episodes, and this time just came out and said the words to his best guy friend Jonah Beck (Asher Angel) when he felt the time was right: "Ok, well, that of course is Aunt Ruthie's kugel, that's your classic bagel and lox, that's gefilte fish, skip that, and, I'm gay."  Jonah's response: "Cool". You can watch that part of the episode below:
It is like the Disney Channel's version of Ellen coming out to her friend saying, "Susan, I'm gay" in 1997, in "The Puppy Episode" of Ellen DeGeneres' show Ellen.  But a lot faster.
Awesomely, it's fiction playing out the reality of what happened when Jonathan Hurwitz, the writer of this Andi Mack episode, told his best guy friend in a similiar 'rip-off-the-bandaid' fashion that he's gay and got the same surprising and relieving "Cool" response.
"In the writer's room, I shared a personal story about how nervous I was to come out to a college friend back in 2010. While grabbing burgers one afternoon, he asked me to pass the ketchup, so I handed him the bottle while mumbling the words, 'I'm gay.,'" Hurwitz wrote. "He looked up at me, said 'Cool,' then proceeded to put ketchup on his burger as if I hadn't just revealed my most personal, deepest truth. I remember thinking: That's it?! After a ten-year journey to come out to myself, I finally come out to my friend and all I get is a 'Cool?!' But what I ultimately realized was that my friends and family loved me unconditionally before I'd even learned to truly love myself."
And this part – this is just what Me We Too is about – being loved just the way you are, no matter how "weird" or "different":
…
"In spite of Cyrus' nerves about telling Buffy, Andi, and now Jonah, he continually underestimates how much people accept him for who he is," he wrote. "No matter how 'weird' or 'different' he feels (his words from Season One), his friends will always be right by his side, loving and supporting him."

"
(via 'Andi Mack's' Jonathan Hurwitz on writing 'One in a Minyan'", guest blog post on GLAAD")
That's true friendship.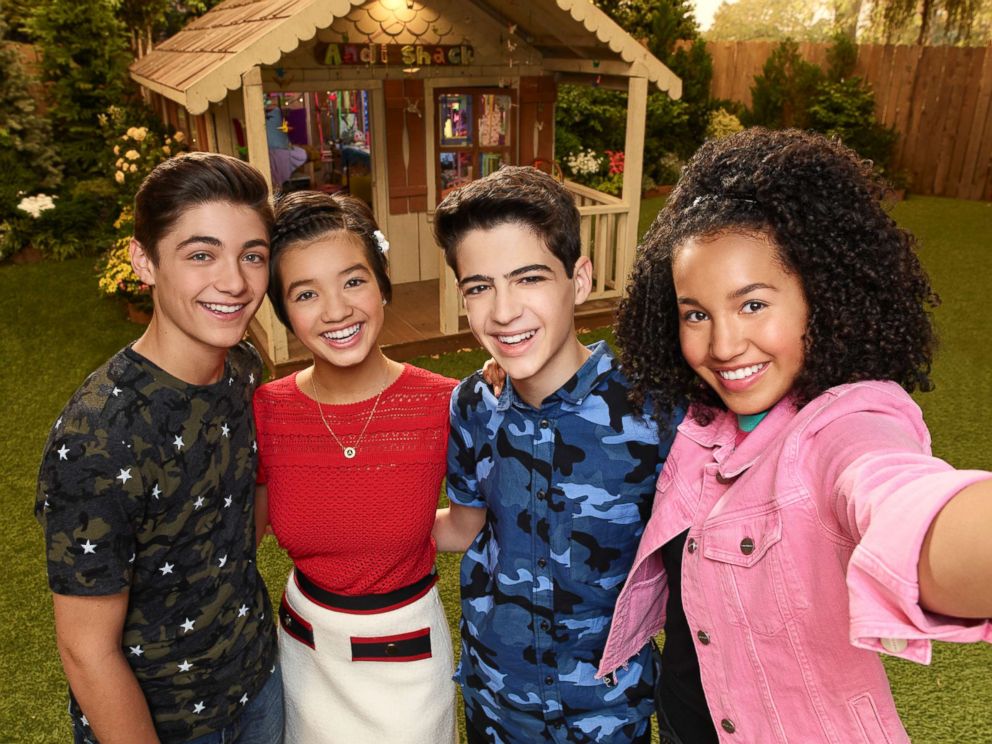 Just like Cyrus's friends didn't push him to "come out of the closet" sooner than it felt right, Good Morning America reports,
According to Brock Dumville, M.P.H. and Senior Crisis Services Manager for The Trevor Project, "the best way to support your friend would be to celebrate them for making choices that feel healthy for them, including if that is choosing not to come out."

The Trevor Project is a national organization providing crisis intervention for LGBTQ+ youth under 25. Visit the Trevor Project's "Coming Out As You" resource page for more.
(via 'Andi Mack' makes history with first Disney Channel character to say 'I'm gay')
You can check out "Andi Mack" on Friday nights at 8/7c on the Disney Channel.