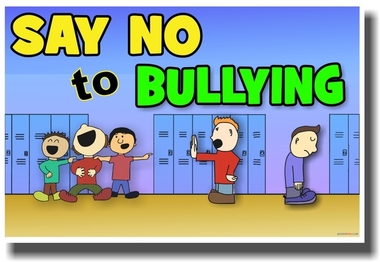 After picking up her son from school because he was afraid to go to lunch, Kimberly Jones recorded her son, Keaton, who wanted to share his feelings on video.  Her Facebook video has over 22 million views and hundreds of thousands of shares and comments of support for Keaton, and against bullying.
In the video, Keaton said some students call him ugly, make fun of his nose, and tell him he has no friends; that milk was poured on him and ham was put down his clothes.
"Just out of curiosity, why do they bully?" Keaton said. "What's the point of it? Why do they find joy in taking innocent people and find a way to be mean to them? It's not OK.

"People that are different don't need to be criticized about it. It's not their fault. If you are made fun of, just don't let it bother you."
This inspired lots and lots of messages from everday people and celebrities on social media.  Snoop Dogg wrote on Instagram that Keaton "has a friend for life" and that "love is the only way to beat hate."  Also posts on Twitter from actor Chris Evans, and Cleveland Cavaliers LeBron James and J.R. Smith:
Stay strong, Keaton. Don't let them make you turn cold. I promise it gets better. While those punks at your school are deciding what kind of people they want to be in this world, how would you and your mom like to come to the Avengers premiere in LA next year? https://t.co/s1QwCQ3toi

— Chris Evans (@ChrisEvans) December 10, 2017
That's a damn shame. Keaton if your around when we play in Memphis i would love to invite you to one of our games. Head up Champ! https://t.co/Moh9ObdgX8

— JR Smith (@TheRealJRSmith) December 11, 2017
Damn right! Bullies are straight up wack, corny, cowards, chumps, etc, etc! Keaton keep your head up buddy and push forward! You're the best https://t.co/pqDgay77l9

— LeBron James (@KingJames) December 11, 2017
Unfortunately, lots of people are bullied everyday, just as Keaton said that there are others to at his school that were getting bullied too.  It takes a village.  Stay strong.  Say no to bullying.