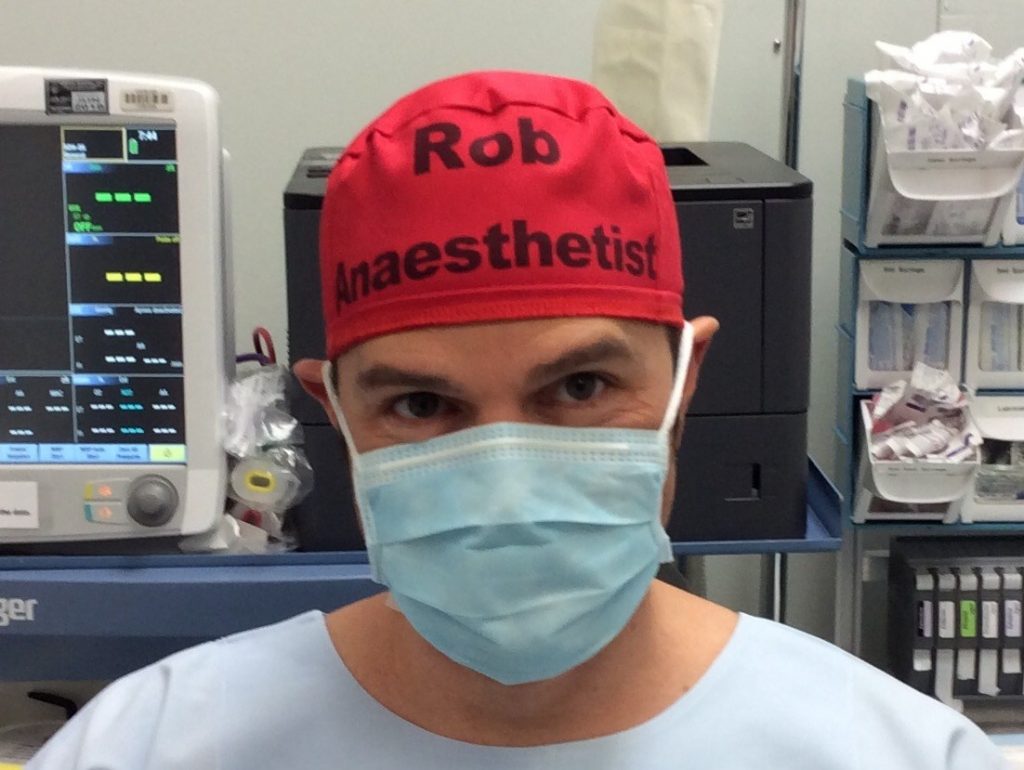 This is Rob.  He's an anesthetist.  It says so right on his cotton scrubs cap.  Dr. Rob wears his name and position on his cap for patient safety -while tags can be worn, they get covered by surgical gowns, but caps don't.  He is pushing for others to do so too, for everyone in the hospital to know names and roles to avoid reoccurence of errors due to staff misidentification.
I've heard of medical students mistaken for senior trainees then instructed to finish operations. Arrests where requests to perform cardiac compressions aren't followed for some time – no one knowing who the request was directed at.

The WHO introduced a tick box to ensure theatre staff introduce themselves prior to every operation.

This box is always ticked yet the procedure rarely performed. Without access to the stories of adversity it's just another tick box.
(via PatientSafe Network, "As mad as a hatter")
The hard part isn't the labelling on the caps, but that it goes against the protocol, the norm, the status quo.
Some nurses comment – 'It's a great idea, we should all wear hats like this' – to which I reply 'You can'.

But they can't – it hasn't come via the 'proper' channels. We're conditioned in a hierarchical top down system – step outside this at your peril – it's far more likely to end your career than deliver change. I know – I've touched that void.

One group started wearing the hats only for a nurse in charge to insist they stop. They were told it looked 'unprofessional' – perhaps what was really meant was 'non-conformist'. It doesn't matter – they got the message.
(via PatientSafe Network, "As mad as a hatter")
Breaking the norm: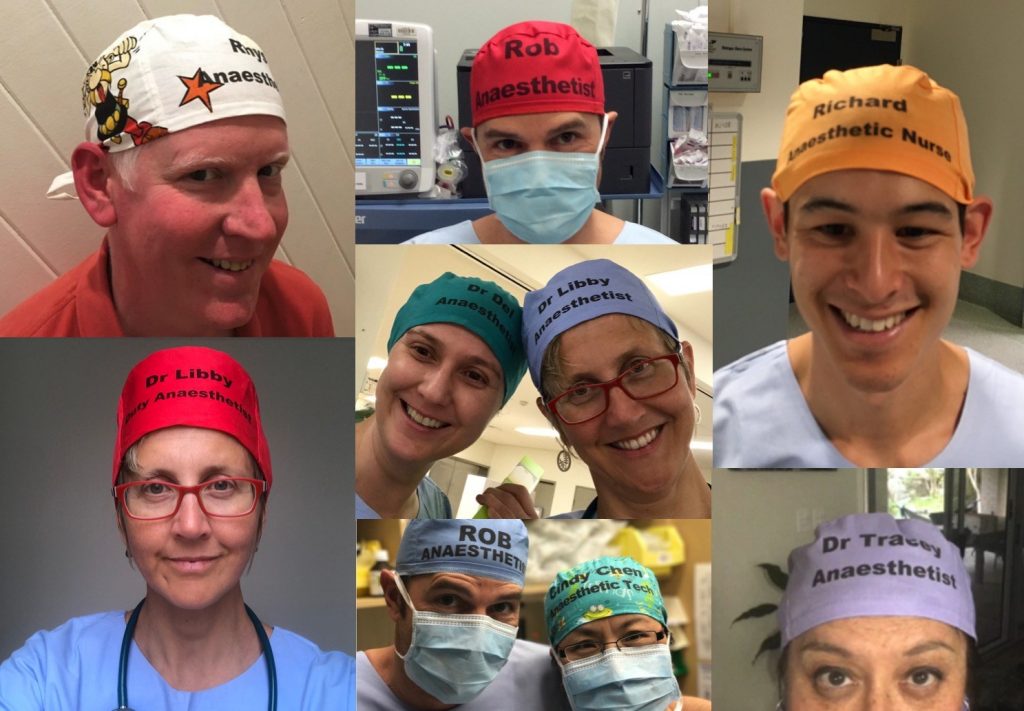 Change can be simple yet requires a lot of courage. For those brave enough for the #TheatreCapChallenge we salute you:
(via PatientSafe Network, "As mad as a hatter")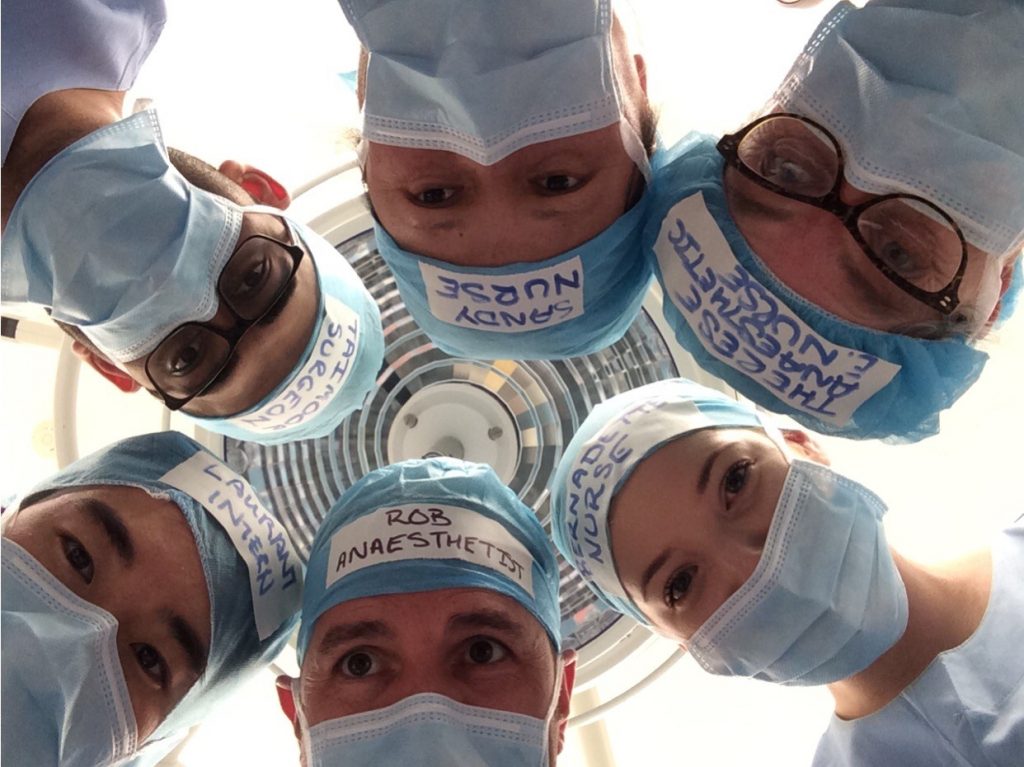 Function before form.
#whatsinaname #patientsafety #TheatreCapChallenge #knowyourhuman