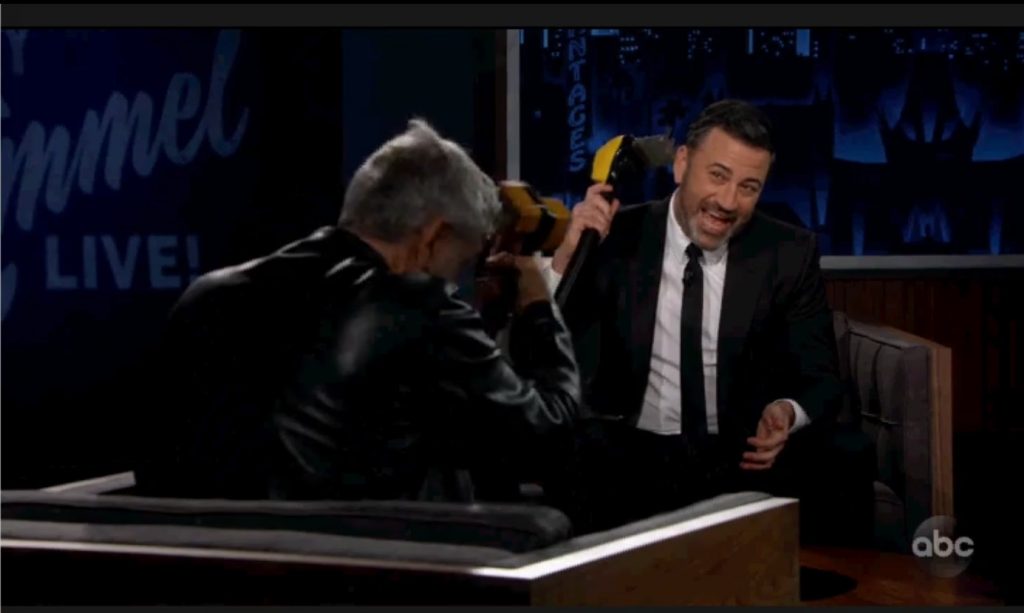 Not just a coronavirus pandemic have-to because the hair salon is closed…George Clooney is also one of the people who cuts his own hair because that's the way he likes it. On Jimmy Kimmel Live, Clooney gave a demo on how he has cut his own hair in 2 minutes for the past 25 years since he bought the Flowbee:
Check out these related Me We Too posts!
Does anyone else cut their own hair?
I hate going to the beauty salon
So I don't go to the beauty salon – just do my own hair!
I cut my own hair even before the coronavirus quarantine
I'm good at cutting my own hair!